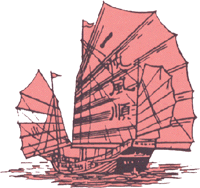 To order Marqi Delivery Concerts email delivery@marqi.cjb.net or call (215) 417-6998.
LUNCH
$0.00
Served with acoustic guitars, sans microphones.
* = Hot and spicy.

General Magdon's Chicken -one of our most popular dishes, you can't go wrong with this classic. Great entertainment for family events and birthday parties.

* Sum Dum Fuks - hanging out with the fellas and can't find anything to do? Marqi will come entertain you with good tunes and Iqram's goofy antics while you're chilling with your friends at home.
DINNER
$0.00
Served with panache.

Moonlight Seranade Soup -a favorite of the ladies. Looking for a romantic atmosphere? Then this dish is for you.

Cream of Sum Yung Gi -our most satisfying dish. You won't be disappointed.
* Extra spicy upon request.

* Sweet and Sour Boom a Chickin' -Marqi jams. They fill the room with their vocal harmonies.